From
Atlas Shrugs
:
Let me thank each Atlas reader who wrote (and cc'ed me), called, and withdrew their donation to the Susan G Komen Foundation for sanctioning Jew hatred. I salute your greatness.
Sufficient pressure was applied and the decision has been reversed. I was just advised by Doctors Against Racism
Thank you for contacting Susan G. Komen for the Cure. We have new information from our founder, Nancy Goodman Brinker, on this situation.
Susan G. Komen for the Cure Pleased to Announce Egyptian Events to Welcome All Advocates, Including those from Israel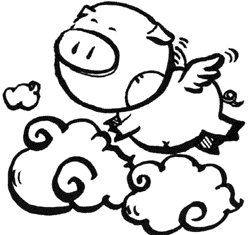 This is great news. What an awesome day for news. The MSM stands up to the White House on behalf of Fox News, and now this! Are pigs flying?